"Well, when we do find a Piece of Eden, we better be ready. It's temptation incarnate."
-Tristen regarding their search for the Pieces of Eden.
Tristen Ordin was born January 23, 1994, and is a rival and close friend of Logan Taylor.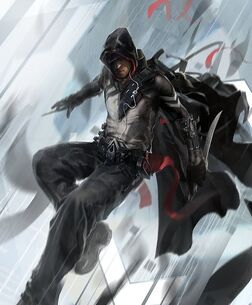 Early Life
Edit
As an Assassin
Edit
The Blades of White Light
Edit
Appearance
Edit
Personality
Edit
Abilities
Edit
Equipment
Edit
Ad blocker interference detected!
Wikia is a free-to-use site that makes money from advertising. We have a modified experience for viewers using ad blockers

Wikia is not accessible if you've made further modifications. Remove the custom ad blocker rule(s) and the page will load as expected.